Klipsch did it again with these floorstanding speakers that are large and in charge, and this klipsch rp-280f review will show you the bottom line. These ultra loud speakers are perfect for those who love watching movies, listening to music and playing video games with enhanced sound effects.
Already decided on the klipsch rp-280f floorstanding speakers? Here's a shortcut to get them now (and the lowest price at Amazon).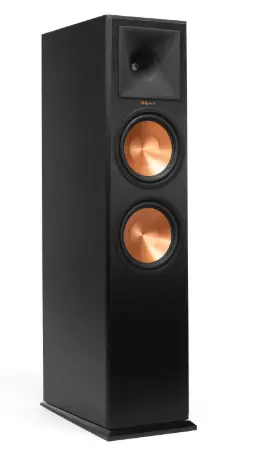 Klipsch RP-280F Floorstanding Speaker
Hear the sounds as the band, musician and director intended it to be. A great value for anyone who wants to experience better audio. It's an easy speaker to set up and the sound is terrific.
When we decided to look into floorstanding speakers, we wanted room-filling immersive sound with a booming bass. We love listening to music and watching the Marvel movies, but we thought,  what if we had a better audio and sound experience? And, what will take us closer to the movie?
After doing hours (and I mean HOURS) of research which involved pros, cons, comparing and contrasting other, but similar products, we finally came to an affordable, yet performance-based loudspeaker. After all, the whole goal was to enhance the sound when watching our favorite movies and listening to classic rock and roll (we like hip hop too)!
This is an exceptional product that provides down-right clean sound, low distortion and absolutely just gets out of the way of your music or sounds of your movie.
So, without further ado, we break down this particular speaker so you can be one step closer to going with it, or deciding on another. Either way, our mission is to help you find the perfect audio experience that you are looking for, and that fits your budget.
What We Love About the Klipsch RP-280F Floorstanding Speakers
You don't have to have these speakers cranked all the way up to enjoy them. You can have the volume low as possible and it sounds as though someone is talking to you right across the table from you, which is quite impressive.
In essence, the whole purpose of having floorstanding speakers is to experience what the director intended for you to feel. We believe Klipsch is on the same frequency to deliver the best sound possible no matter the source.
The Klipsch rp-280f have the same coppertone drivers as the 260s, which Klipsch fans will definitely recognize. There is a place in the back to connect your wires, as well as a port to reinforce bass. The build quality and finishing on the 280's are down right beautiful.
What We Don't Love
It may take you some time to break-in these speakers, and may not sound perfect at the beginning. The treble will be dominating the sound from the start because the bass' mid range needs to loosen up before the speakers behave and sound normal. With that said, be patient, give it some time and break them for roughly 24 hours.
What Amp is Best for Klipsch RP-280F?
General rule of thumb for everyone out there (no matter which speaker you choose) is to have an amp with higher output than what the speakers are rated for. This way you can enjoy more of what the speaker has to offer without causing damage to them.
Amps that are great with the rp-280f:
Klipsch KA-1000-THX (120V) Power Amplifier
Crown XLi3500 Two-Channel, 1350W
Musical Fidelity – M6si Integrated Amplifier (Black)
Design
The specs and features make the 280 different, but the design is very similar and recognizable. After all, why would Klipsch change their design? They manufacture beautiful audio products with their famous trademarks in just the right places.
As far as colors, there are three different color versions of the RP-280F. You can choose between cherry, black and ebony. The cabinet of the speaker is made of MDF, and the finish is of polymer veneer, which is built to last long.
The speaker itself is sort of angled backward, and placed on a pedestal for extra support and powerful sound.
The grille is one of the coolest parts of the RP-280F, as it is magnetically attached and you can remove it very easily. The grille is on the front panel and looks magnificent.
Now, with the grille off (which we stated it is easily removable), the speaker looks even better. If you decide to remove it, which we highly recommend, you'll notice a 90×90 Tractrix horn with a one inch LTS titanium tweeter and 2, eight inch cerametallic woofers with a lovely spun copper finish.
The rear panel is a bit different than the previous Reference floorstanding speaker model. The RP-280F has a stunning rear-firing bass reflex port. The shape was modified to look like a Tractrix horn, which is why Klipsch calls it a Tractrix port.
Below the Tractrix, there are dual binding posts which provides opportunity to play with different types of connections. You can use single wire, bi-wire and bi-amp connections to enhance the sound even further.
Features of Klipsch RP-280F Reviewed
The features is what makes this model stand out from the others. For starters, all the materials that created this beauty are high class stuff. Like we stated before, the cabinet is made of MDF and not plastic. The finish is polymer veneer.
The tweeter is titanium, instead of aluminum. This gives it a better look, feel and overall sound. Definitely an upgrade there.
The new Tractrix horn is made of molded rubber. There have been so many tests with molded rubber and ultimately it improves the treble response and makes it less fatiguing. In addition, it helps dampen the resonance.
There's an amazing bass reflex (Tractrix port). This is a huge improvement compared to the previous model.
An unsung feature is that it has two large woofers that can play down to 32Hz. Most floorstanding speakers cannot go that low.
The dual binding posts provide more flexibility when it comes to connecting and using different wires. Furthermore, it makes the rp-280f super efficient and can be driven by low-power amps. Experiment away with this speaker as there are plenty of options.
Customer Reviews on Klipsch RP-280F Floorstanding Speakers
There are multiple 5 star reviews on so many different audio platforms on these speakers, which we believe shows the Bottom Line. We decided to show you exactly what we are talking about. Check out the reviews we found to be exceptional.
We all know how important it is to read other customers' testimonials on any product we are interested in. For a certain audio product to receive this many five-star reviews is almost unheard of.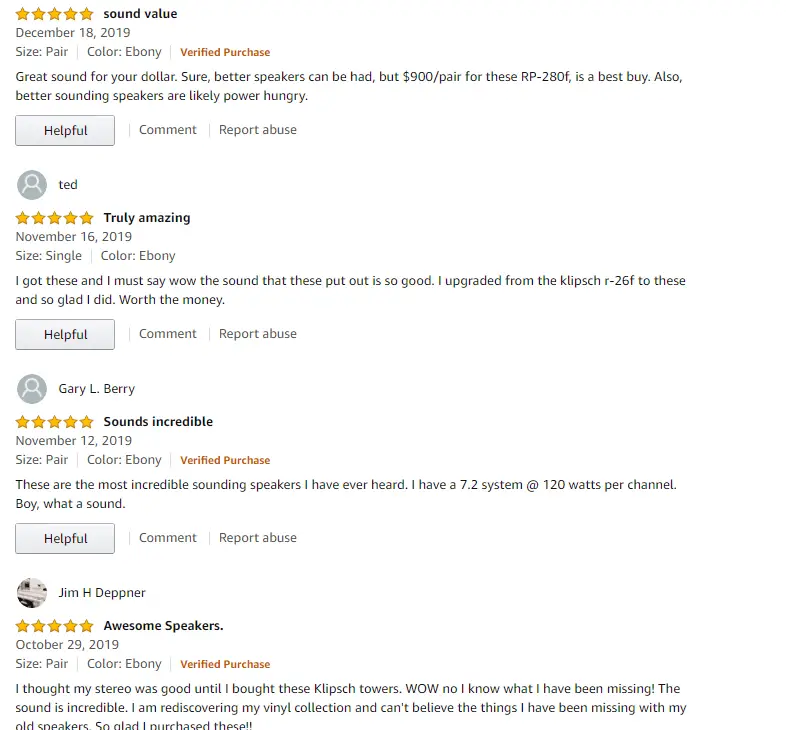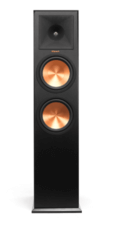 Ready for Your Klipsch RP-280F Speaker Experience?
Seeing what other customers say will help us make better decisions. The fact of the matter is, the rp-280f is worth it for the money. Start enjoying music, movies and gaming so much more!