A very scarce speaker, the JBL Studio 530 bookshelf loudspeaker is a hot commodity even to this day. It was discontinued years back, but everyone seems to still want them, and for good reason.
Most audio hobbyists will tell you that you're crazy if you ever sold your pair of 530s. However, there are some things we want to point out that we believe are important to know before you jump on the bandwagon.
Really want it now? There are some sales on the 530 every now and again, so keep your eye on it. We gave you a link below (use the button) to check the price at Amazon.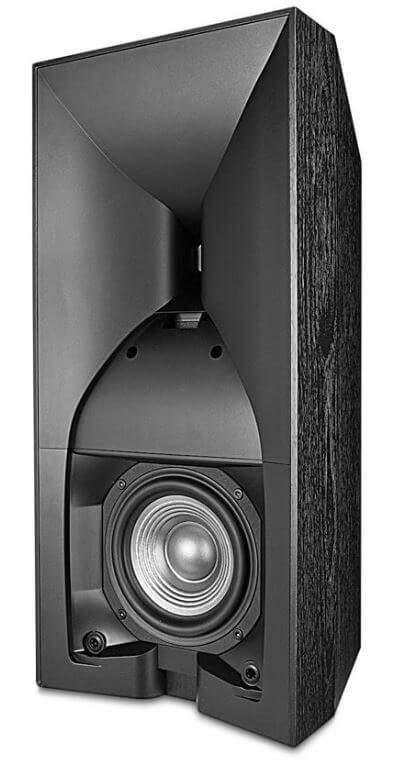 Very hard to find, but still out there – the JBL 530s are a hot commodity because of their reputation in the audio world.
Strong bass, discontinued item, it's something we all want but sometimes can't get.
Although very difficult to find today, the JBL Studio 530 bookshelf speaker brings professional sound to the home experience. The engineering is one of a kind and most audiophiles know this.
The Studio 530 can be used in multiple different ways, which makes is a very versatile sound weapon. You can use it for surround sound, a left-channel signal or a right-channel signal. The sound that these babies produce is impressive to say the least.
You don't have to be an audiophile to appreciate what your music should really sound like. These speakers keep it simple in terms of how you should set them up.
One of the best qualities that the 530s have is that you don't need to have them "x amount" of inches away from the wall, facing this way, this far apart, etc. Who wants to reconfigure their living room anyways? These speakers give you the ability to get them out of the box, put them where you want them and nothing more, unless you want to power them up with some special stacks.
Top Features JBL Studio 530 Review
Without question these are down-right sick-nasty bookshelf speakers. There are some really cool features that help almost every aspect of their professional sound performance. Check them out below:
Robust 25-125 Watts Amp Power Range
​Ribbed PolyPlas woofer cone
​One-inch (25mm) High-Frequency Compression Drive
Glass-filled ABS Bi-Radial Horn
Strong ¾" (19mm) MDF Enclosure
Low-Frequency Transducer
​Crossover frequencies
​Bi-Wire Capability
​Exclusive Design
Freakishly crazy Bass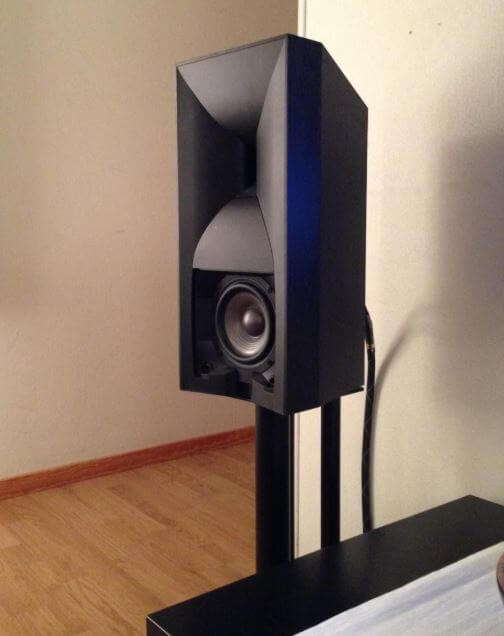 The bass is exceptional for only a 5 1/4″ woofer. However, you'll need a subwoofer for the lowest and deepest frequencies. The imaging is outstanding as well. If you decide to get these, you will love whenever you're in the sweet spot it will appear as if the speakers aren't playing.
For bookshelf speakers, these are really powerful overall. The sound gets LOUD, like, really LOUD! With that being said, the sound is also very clear, crisp and articulate. That's what makes them powerful. It's not how loud they can get, it's the loudness combines with the clarity – The Studio 530's have it!
The Comparable Competition
Very similar in price (almost identical actually), you will find some of the same features with both the JBL Studio 530 vs KEF Q150. Both bookshelf speakers offer rich and engaging hi fi sound at a price that you just can't beat. They perform well above their price tag (under 500) simply due to the audio clarity and the amazing bass. Seriously not much difference between these two, so get whichever makes you happy.
Klipsch RP-600M
Listen, anytime you put Klipsch in the mix, you got something real nice! Klipsch is for audiophiles and that is the absolute truth. What you're going to get with the RP-600M that you won't get with JBL 530 is the high efficiency and dynamics and speakers that breath! Herb Reichert reviewed this speaker and gave it a huge thumbs up.
KEF LS50
Prepare to spend a little extra cash if you want to go with the KEF LS50. It has a freakishly great sounding bass. Can be paired with some cool power amps to juice it up a bit, so it's versatile. The JBL studio 530 vs KEF LS50 is comparable for sure. However, we think you'll get a bit more power with the KEF LS50. If you can't spend the extra couple hundred bucks, then going with the JBL 530 is still an amazing choice.
The Tweeter
We had to make a separate section on the JBL Studio 530 tweeter because it is literally that good. It is a 1-inch (25mm) tweeter mounted on a glass-filled BI-Radial horn, which is the technology that JBL concert sound system uses. Think about that. That's right – POWERFUL.
You're going to get sustained high frequencies, concise audio and the PolyPlas cone that we mentioned will landle low frequencies. Now, that doesn't mean it's going to handle the LOWEST of frequencies. Remember, we covered that earlier, and if you want that you'll need a sub.
How do they sound with Music?
These are some of the best bookshelf speakers for the money without question. You'll be able to crank up the volume and really hear some things you probably haven't heard before.
How do they sound with Movies?
We personally use these for our surround sound. The Focal Aria 948 floorstanding speakers is what we use the meat of the sound, but the JBL 530s really bring our movies to a whole new level. For example, we love watching Marvel movies, and I will not watch another without surround sound.
Is this a discontinued item?
It is a discontinued item, which is why they are so hard to come by these days. There have been speaker lovers that have sold their old pair, only to regret ever doing so to this day. So, if you find a pair, jump on it fast.
The Final Verdict
We hope you got something out of this and moved that much closer to buying a great bookshelf speaker. Hopefully, it's this one we reviewed. At the end of the day, if you buy this one, or the other three comparable competitors, you're getting a speaker that will change the way you listen to music from now on.
If you're a movie lover, and you want these for surround sound, you're making an excellent choice. That's what we use it for (along with listening to classic rock and some upbeat jazz music). These babies will provide an extra layer of entertainment, keep you on the edge of your seat and provide excitement the next time you want to hear amazing sound.
Still Going with the JBL Studio 530?
We all want something we can't always have, so we get it. They are also worth every penny. Sometimes it just feels right, and if it does, go for it!